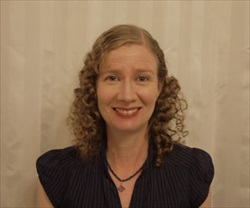 Toronto, Ontario
Canada
My Schedule:
Stephanie Norwich, M.Ed. (Counseling)
Transformational
Hi, my name is Stephanie and I'm from Toronto, Ontario, Canada. I grew up with my two sisters in a traditional family. My father was a doctor and my mother was a kindergarten teacher. As an artistic and sensitive girl, I was bullied quite a bit in school. My older sister is my closest friend and even as a teenager, she was a wonderful support through those hard times. As I approached my early tween years, I began to see things very differently than my parents, so things got pretty heated up at home! By the time I was 13, I had become rebellious and angry. Against my parent's wishes, I switched myself into another school. In high school I had allot of crushes on boys and my moods swung around like a rollercoaster. Growing up at home was sometimes hard, but standing up to my parents turned me into the feminist I am today, very protective of women, children and vulnerable people in general. I see all the isms, sexism, racism and homophobia as different kinds of bullying. Since I was a child, I wanted to become a visual artist, so when I was 21 I built a portfolio. A year later, I was accepted into art college. I was so excited initially, but soon it became evident that we were being instructed to churn out countless meaningless art pieces that were critiqued by our peers. Disappointed, I dropped out half way through the first year. In the meantime, I went to see a counsellor to get some help in working through the feelings I had about myself, my parents and my experiences of being bullied. This was a major turning point in my life! She was a strong and gentle role model. Meeting her and going for counselling, convinced me to switch fields and I started to define myself as a therapist. I took up a volunteer job on the Distress Line, which I continued for two and a half years and I enrolled in university to get my BA. In my 20s I moved to Vancouver with my big sister. When my sister and I enrolled in level one, I didn't know how transformational reiki would be! By the time I had completed my reiki master's training, my intuition was really open and I could remember a few past lives. When I finally returned to Toronto, I was a completely different person, more balanced, allot calmer and less angry. As a reiki practitioner and teacher, I have been running my own business since my twenties. I built a website and I run a healing community. I teach reiki with techniques I invented. I created my own courses on reiki, psychic development, past lives and tarot tea reading. I have also helped a lot of people to make a personal spiritual connection with their guides and angels. Over the years, I had been involved with different men and even I married one of them, but he was very abusive and controlling. That relationship helped me to really understand and relate with the women I work with in shelters. I went back to university to finish my undergrad degree and I continued into the M.Ed. Counselling program at University of Toronto. I completed a counseling internship at Women's College Hospital for women with body image issues and eating disorders. I received training as a counsellor with families at The West End Walk In Counseling Centre, at the Jean Tweed Centre for women with addictions, at the 519 Church St. Community Centre for the LGBTQ community and with Mindfulness and Dialectical Behavioral Therapy at the Centre for Addiction and Mental Health. My first major position in the field was at a violence against women's shelter with moms and children who had left abusive relationships. I've been working as a trauma counsellor with families at a number of shelters for nine years now. You can think of me like your sister or friend. I know that life can be lonely and if you don't reach out it's hard. No one helped me with these things but you don't have to do it on your own! I want to make it easier for you. We can focus on how to communicate your needs with other people and how to understand your feelings. Inner peace is so much more than a little phrase. You'll see that working together is going to strengthen you so you can follow your goals and dreams. I have a background in a number of different methods Cognitive Behavioural Therapy, Solution Focused, Feminist/Relational and Client Centred Therapy, so it's not a one size fits all. I also have a Stress Management Toolbox. If you want to open up your spiritual side, I can help you to connect with your guides and angels or past lives. You could also experience a Distant Healing session and I also have Manifesting Sessions that use the Law of Attraction to help you get what you want, that ultimate relationship or that dream job. I also teach classes on Tarot and Tea Reading, Psychic Development and Past Lives. Let's meet me by phone to connect together for a free initial session. It will help you to clarify the issues you want to work on and start to form goals. I also have a free intro that introduces you to all of my services. I also have a free coaching intro that introduces you to all of my services. I'm looking forward to meeting and connecting with you soon!
Specializations
Career, Finance and Business
Health and Wellness
ADHD
Addiction
PTSD
Spiritual Growth
Intuitive
Transformational
Love and Relationships
LGBT
Divorce
Personal Growth
Life Coaching
Transitional
My Credentials
M.Ed. in Counselling (University of Toronto, 2006). Life Skills Coaching (2004/06), Trauma (2007) and Reiki Master Certificate (1996). Counselling training in eating disorders (Women's College Hospital, 2004-05), addictions (Jean Tweed Center, 2007), with families (West End Walk In CC, 2007-09), Mindfulness and DBT (CAMH, 2008) and LGBTQ (The 519, 2008-09). Work as a counsellor at 2 violence against women shelters (9 yrs) and as a Reiki Master instructor (24 yrs practicing/teaching 15 yrs).
More About Me
I would be so happy to meet for your complimentary coaching session or to connect with you online for my Free Intro to Reiki Class and the Free Intro to Psychic Development Class! You can also join me in a Free World Healing and you can bring more abundance into your life with a free Gratitude Meditation.
My Video Introduction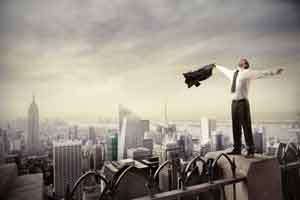 CAREER & FINANCE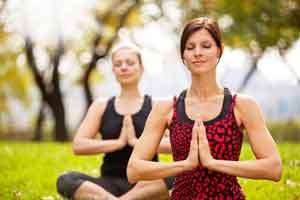 HEALTH & WELLNESS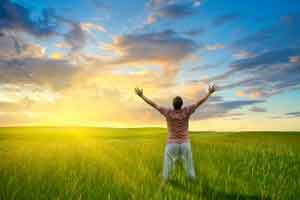 SPIRITUAL GROWTH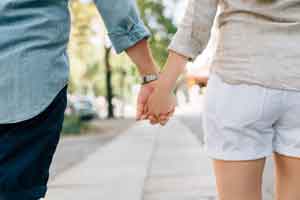 LOVE & RELATIONSHIPS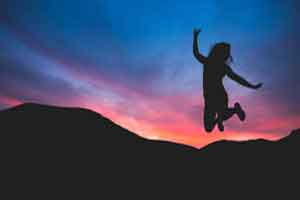 PERSONAL GROWTH